A Tradition of Type, Temperament and Soundness.
---
"SAMBA"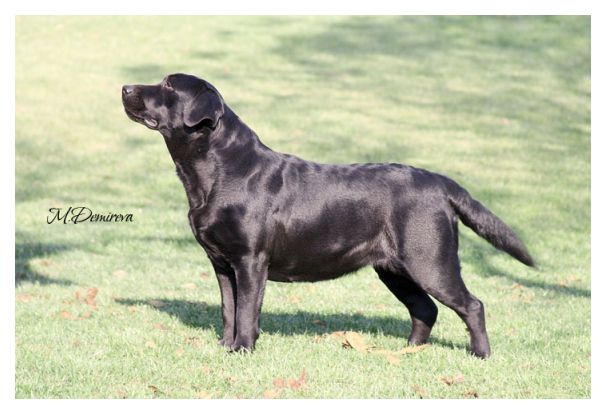 STENVEYZ CHUNGA-CHANGA WC
Hips:A/A ,Elbows:0:0, Eyes :clear ,
Optigen clear by parentage ,EIC N/N clear,CNM: clear , OFA Heart clear/normal.
Genotype:BYC ,full dentination
Bulgarian & AKC registered
Samba is visiting and has joined us here in the states this Summer from Bulgaria. By the kindness of our dear friend Milla Demireva NOELANY LABRADORS who graciously is allowing us to use her in our breeding program in the near future.
Look for her in the show ring this fall and winter 2012.We have high expectations.