Spring is around the corner now.Finally.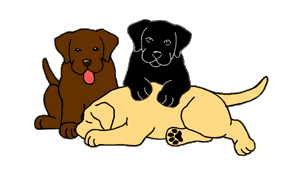 At this time Gregoires Labradors uses Ambertech products which are an organic / herbal product that aids in keeping your dog healthy .
There are no chemicals, additives or unnatural ingredients added to any of their products.We do have some of these products available at all times for resale at our home. Feel free to contact us if you find you are in need .Sometimes speed is of the essence when it comes to a pets health. email me at sugee10@aol.com for help .