A Tradition of Type, Temperament and Soundness.
---
"DOTTIE"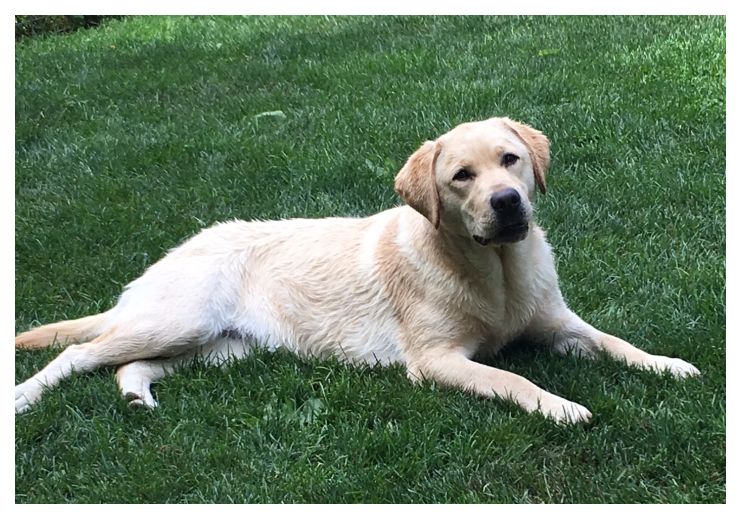 GREGOIRE'S SWEET MEMORIES
Sire: CH. Sunchase Ania's Riga Morale WC "Riggs"
X
Dam: Gregoires Hey Sweet Heart "Sarah"
Dottie resides and lives with a foster family at Paws With A Cause a service dog organization and is part of their breeding program for helping the working service dog program.
We donated her to this wonderful program and will receive a few puppies back to us each when she has any future puppies . Dottie had delivered a litter of yellows this past July 2018. She is posted on our present litter page.
We do not have any available .all were spoken for.
EIC clear / normal ,HPNK clear/normal , CM normal, DM normal,Progressive Retinal Atrophy,progressive Rod-Cone Degeneration normal,Retinal Dysplasia /Oculoskeletal Dyspasia 1 normal , Skeletal Dysplasia 2 normal, Eyes cerf normal 2016,Optigen PRA clear normal by parentage ,Cardiologist Christian Weder, performed Cardiac exam and Auscultation normal, no evidence for congenital heart disease .
OFA Hips Excellant / Elbows Normal .
DOB 04-11-2015