A Tradition of Type, Temperament and Soundness.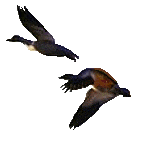 This page will tell you a little about the history of how Gregoire's Labradors came about.
We moved our family to East Central Indiana near Indianapolis, Indiana about 36 years ago .Our children grew up with all types of critters from ponies, horses, to bunnies and chickens .So my english bred - labrador retrievers and their offspring were part of the family even back then .
I have enjoyed being involved and living with our Labradors for the past 30 + years. My first labrador puppy was a darling chocolate puppy named Candy. She was to be my first real experience with owning a show dog prospect. Back in those days chocolate Labradors were not winning much in the ring. However, Candy did an excellent job in the whelping box producing two nice show dogs that later became my foundation labradors, Tanker and Brandy.
I then took on the challenge of researching pedigrees and studying the strengths and weaknesses of each dog. Clearing for genetic conditions such as xraying and testing hips/elbows and eyes of our Labradors were important .Then doing our homework and doing pedigree research when selecting dogs to be bred . I was guided by some really fine people over the years. I was able to seek the help of some good breeders and vets, and by steering me away from some lines, Gregoire's Labradors has grown into a solid, healthy kennel. I have made wonderful friends with so many labrador fanciers.
Labradors are very versatile. Gregoire's Labradors are no exception. I have placed dogs in 4-H homes, and donated some for seeing eye dogs and one of my favorite contributions, was placing some in narcotic detection dog service jobs. Labradors being in the work force is important. This is so helpful in fighting crime in our cities. I have been blessed with a few such dogs that did become useful citizens in this field, including some wonderful chocolates.
For myself, I enjoy going to AKC dog shows and competing in conformation breed classes. I have also done a little Dog obedience work, getting a Companion Dog title (CD) on my girl "Cami". I took my 8 year old chocolate labrador , "Tanker", out to a WC event and earned his Working Certificate (WC) . That was really fun. Tanker was a natural, and had no special training. Labs are so versitile.
Showing the English bred chocolate labrador retrievers has always been such a challenge. They are getting more recognized by judges but it has taken years for judges to be able to reconize the qualities and the beauty of this color .For many years the chocolates struggled because of the smaller gene pool .
Black and yellow labrador retrievers have normally been the for runner in the show rings. I have been lucky enough to have some of my chocolates that have been competitive and I have thoroughly enjoyed showing and winning. It is so wonderful to go to the shows and see all of my friends and the Labs that they are showing. It is my favorite thing.
All of my dogs are OFA hip/elbow and eye certified.
I lost my first husband suddenly in 2001 .With the love, support and help of my freinds and family I continued to stay involved with the labradors. I now am remarried to a wonderful man named Al and we both enjoy our labees together and hope to have a long wonderful life together .
I have a few litters each year. All are planned with the idea that I will keep a few offspring for myself to carry on the Gregoires name. I usually have a litter in the spring and one in the fall. We whelp our puppies in a laundry room next to our kitchen or in a guest room off our kitchen. We then can monitor them completely.
We built a cozy puppy bunkhouse for our older puppies to move up too .It is just outside our back door off our laundry room . Our cute little place is thoroughly insulated, heated and air conditioned. We glued fiberglass walls all around for easy cleaning . Here we have a ceiling fan ,radio and tv surveillance .Our puppies then have more room to romp and play and grow. The babies during nice weather can go out onto a covered patio thru a guilitine sliding door where they can hear the birds and outside noises. They seem to really enjoy this. (SEE THE PICTURES on the KENNEL PAGE )
My preference over the years has been raising and showing "chocolates" but a few "yellow" labees have joined us now and I do have 2-3 black labradors now these days .
But the Chocolate Labradors have been my favorite .I think it goes back to the days when I first saw them when I was young and visiting in England in the yorkshire area. Watched them hunt in the potato fields.
Labradors are so wonderful and anyone that does decide to find a Labrador for their family will really learn to appreciate such a grand animal. With the right training, socializing and love, this breed is a great companion and true family friend.

Sue Halling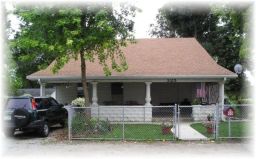 Our Home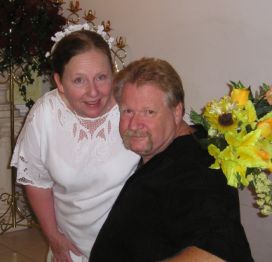 AL and Sue married in Las Vegas